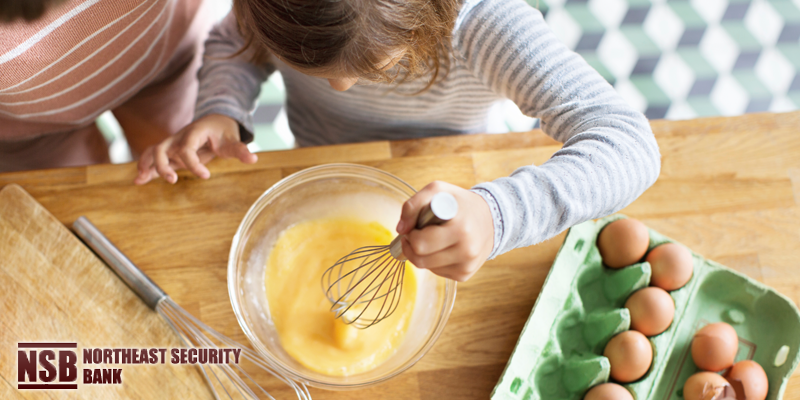 Your ag equipment often needs some proper TLC to help tackle the long days of work – and so do you! Northeast Security Bank is here to help you fuel up with some hearty and flavorful sandwiches perfect for farmers on that 24/7 schedule.
Triple Decker Turkey Club: With bread so nice you'd layer it thrice, this turkey club is a tower of taste perfect for monster appetites. Turkey, bacon, and a surprise layer of avocado create a mouth-watering flavor you can conquer one-handed.
Buffalo Chicken Meatball Sub: A spicy twist on a classic sub, this delectable hot buffalo concoction mixes the spice of a tangy sauce with cooling blue cheese crumbles, in a sandwich that'll perk you right back into focus.
Sausage and Peppers: Just as it sounds, this is a no-frills ultra-filling sammy. Created with Italian sausage, sautéed onions, and colorful peppers on a soft hoagie roll, its quick assembly makes this tasty meal perfect for long summer days.
Cheesesteak Sandwiches: Steak, provolone, peppers and onions all packed to the gills. You can't go wrong with the heartiest, cheesiest sandwich around – not to mention delicious too!
Chicken Tender Cheddar Wrap: If your inner kid cheers at the sight of chicken tenders, this cheesy, crunchy, smoky wrap will bring your favorite finger food back to life!
Classic Gyro Sandwich: This Mediterranean delight will make your tractor time seem like a world away! Compiled of succulent chicken, refreshing yogurt sauce, and colorful veggies, this meal will make you want to ask for seconds.
Baked Italian Sub: Nothing makes your stomach happier than the perfect Italian sub! Enjoy this scrumptious classic, complete with four kinds of meat, fontina cheese, peppers, and the ultimate olive oil and vinegar drizzle. You may need some extra napkins when tackling this family favorite torpedo!
Monte Cristo Breakfast Sandwich: Originally made to utilize holiday left-overs, this tasty meal can be made year round, for breakfast, lunch, or dinner! Combine French toast, gooey ham and cheese, and some delicious jam for dipping, and you have this devour worthy creation.
Northeast Security Bank proudly supports our local agriculture industry. Next time you and your ag operation are in need of some financial TLC be sure to give our experienced ag lenders a call. We're determined to help you and your family succeed, in everything from food to finances!
Tags:
Agriculture
,
food
,
recipes