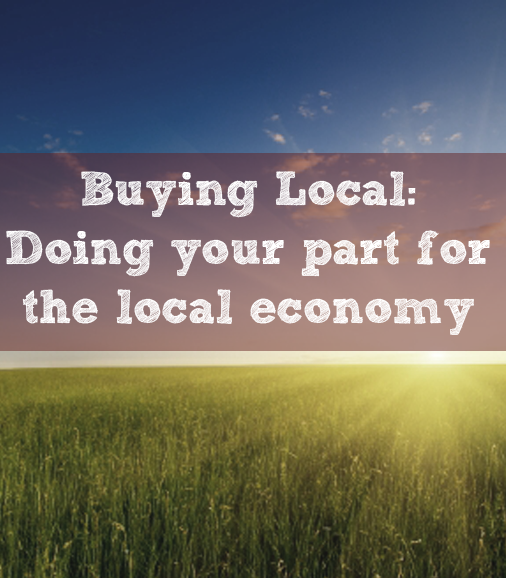 If you were to walk or drive around your community past all the small businesses and restaurants, how many of them would you be able to say, "I know the owner or someone who works there" about?

Local businesses owned by our family members, friends and neighbors are a staple in the communities Northeast Security Bank serves. Some of them have been around for a while, while others are newer. Regardless of age, these local businesses all have one thing in common: they employ community members and help the local economy stay thriving.

But you don't have to take our word for it. Here are some facts, figures and analysis that show how the local businesses in Sumner, Fredericksburg, Decorah and Fairbank are keeping the local economy going.

Double the Fun- according to a study done by the New Economics Foundation, when you purchase produce at a local farmer's market or community agriculture program over a national chain supermarket, twice the money stays in the local economy.

Opportunities abound- think about items you have to buy from box chain stores or online because no local business offers them. Could you or another local business find a way to turn this gap into another stream of revenue that brings more dollars to the local economy?

Pick up velocity- buying local increases the "velocity" of money, or how quickly it passes through different people's hands. The faster it circulates, the more people get the benefit of the money.

A few facts and figures about buying locally:
Local businesses generate 70 percent more local economic activity per square foot than big box chain retail stores.
Spending $100 at an independent business equals $68 dollars in local economic activity, versus $48 when you spend $100 at a big box retailer.
$326 vs. negative $468: the difference in net annual return per 1,000 square feet between local shops and big box stores.

This all adds up to keeping profits within our community. This means local businesses stay open, and the people in our communities stay employed. Northeast Security Bank recognizes you have a choice whenever you head out to make a purchase. We encourage you to buy local when possible to keep our local economies thriving now and for our children in the future.
Tags:
buy local
,
buying local