Today is St. Patrick's Day, a day that is typically for celebrating the Irish heritage and partying with green everything. Northeast Security Bank wants to put a twist on St. Patrick's Day by bringing you tips on how to create your own luck of the Irish.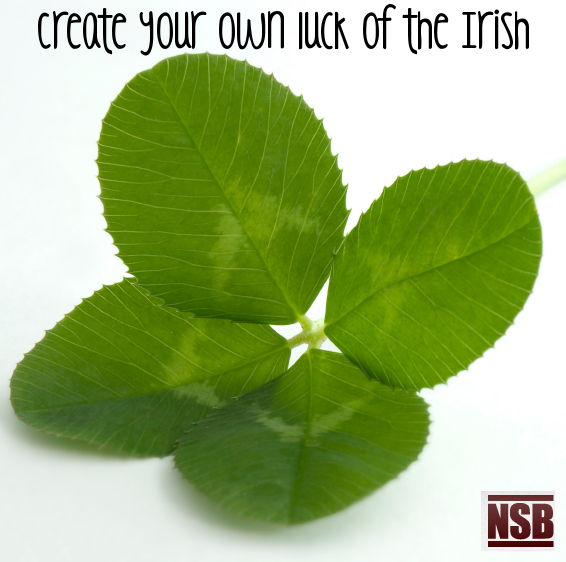 When it comes to money and savings, it takes more than luck to have a successful financial future. You can make your own luck when it comes to finances and we will show you how.
Create your own luck of the Irish:
Create a budget. There are many benefits to a budget that can make you feel lucky. Set a goal and a reason why you are going to have a budget. At the end of six to twelve months, you will have saved enough money to go do something you've always dreamed of. Take the family on vacation, make a down payment on a house, or upgrade your car.
Frequently contribute to a savings account. It's hard to say when your family may need to fall back onto a savings account. When you frequently add to a savings account, you will feel lucky to have the money if you lose your job or need it in case of an emergency.
Build your retirement savings. The more money you add to a retirement account, the sooner you are able to retire. Now that is luck! Imagine if you are able to retire two years sooner by contributing a couple thousand dollars more each year. Not only is it smart to always build your retirement savings, there are tax advantages to doing so.
Northeast Security Bank hopes the luck of the Irish is with you this St. Patrick's Day. Contact us today if you are ready to be smart with your money and build your savings or retirement fund.
Tags:
budget
,
Create your Own Luck
,
Luck of the Irish
,
Retirement
,
savings