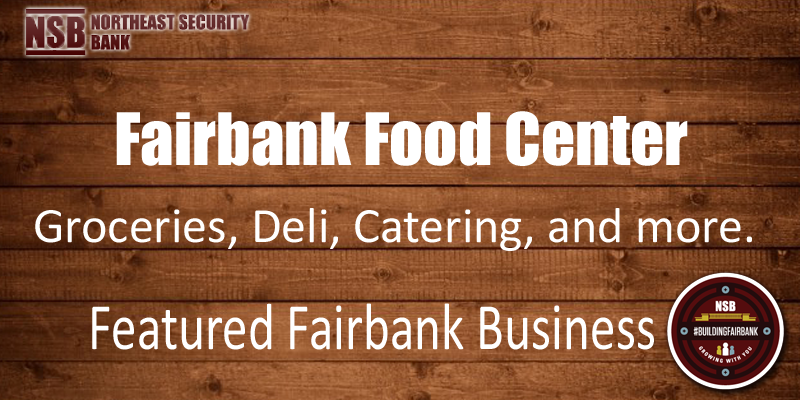 Straight off of Main on Fourth Street sits the hub of the town, the Fairbank Food Center. Complete with everything from a sit-down deli, grocery store, and catering company, this culinary landmark makes getting your weekly necessities a delightful experience. Owners Dolan and Kristi Burreson offer all the staples citizens could want including hunting licenses, lottery tickets, and even dry cleaning drop-off!
Their hometown supermarket is open seven days a week from 7:30am to 8:00pm. On the rare holiday that they do choose to close the store, Kristi and Dolan are happy to lend a hand during emergency situations.
"One cold Christmas Day, which is the only day we are closed, our home phone rang where a Fairbank resident desperately needed an item; we met him at the store and saved the day! Small town living is amazing," said Kristi.
With so many incredible aspects to appreciate, the Burresons say it's the people that truly make this town such an incredible community to be a part of.
"We enjoy our one-on-one relationships with our customers, and also making their shopping experience pleasant. There is no better feeling than when a customer reminds you just how much you mean to them."
As the summer begins to approach Fairbank will be filled with festive celebrations, but none more exciting than the famous Fairbank Days!
"The weather is warm, the community comes together for a town celebration and the friendship is amazing. Great memories are made!" commented Kristi. "There's something unique about Fairbank that makes the town something all its own, but once you become a citizen you understand."
"Come to Fairbank…live here…make good friends and memories…you won't want to leave," says Kristi.
Next time you're in need of some delicious food, or any of their other countless items, stop by the Fairbank Food Center, and their helpful staff will make sure you're taken care of!
Northeast Security Bank loves working with small business owners just like Dolan and Kristi! With custom commercial financing, credit and debit cards, convenient online services, and business checking we have everything you need to turn your next business idea into reality.
"My bank is always there for me! Every day. Loan deposits, change orders, cookies – my bank has everything I will ever need or want," shared Kristi.
Northeast Security Bank is proud to feature local small businesses in our monthly blog. If you or a business you know would like to be featured please contact Marcy Bergman at MBergman@northeastsecuritybank.com.
Tags:
feature
,
food
,
grocery
,
small business