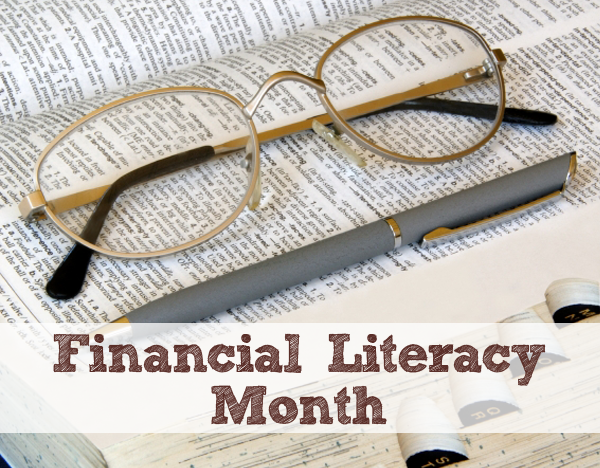 The Merriam-Webster Dictionary defines "debt" as "an amount of money that you owe to a person, bank, company, etc." While most Americans know the definition of the word, what they don't know is how to avoid it or get out of it. As of the beginning of March, Americans owed $11.52 TRILLION in debt: over $8 trillion in mortgages, just over one trillion in student loan debt, $856.5 billion in credit card debt and the rest of the total made up from a variety of sources.

Simply put, Americans are illiterate when it comes to money. It's not an opinion, but a fact. In a 2008 report by the JumpStart Coalition for Personal Financial Literacy, almost three-fourths of 6,856 high school students who took a 31-question exam covering a range of financial topics, failed.  While college seniors fared better, the JumpStart report pointed out that "the good news is that most college graduates are financially literate. The bad news is that only 28 percent of Americans graduate from college, leaving nearly three quarters ill-equipped to make critical financial decisions."

A few other shocking statistics about the lack of financial knowledge in the U.S.:
56 percent of U.S. adults do not have a budget
39 percent of U.S. adults have no non-retirement savings
60 percent of U.S. adults have no emergency funds in place
55 percent of Americans spend equal to or more than their household income

So, what does this mean to you as a customer of Northeast Security Bank? First, it means you are banking with a community bank that pursues responsible banking and lending strategies in order to prevent customers from taking our loans or mortgages that they will only fall behind on.

Second, it means we're here to help as much as possible. The following are resources you can use to help identify your financial weaknesses and work toward a more balanced, debt-free lifestyle:
MyMoney.gov– this introduces the MyMoneyFive concepts and offers money quizzes and other tools.
JumpStart.org– even more resources and tools, as well as news and activities for people of all ages.
PracticalMoneySkills.com– personal finance tips, resources for educators, games, calculators and videos about a range of financial topics.
Wisebread.com– Financial tips and advice for personal finances and more including debt management, insurance, investments, taxes and frugal living.
Our blog! Our archives are full of great strategies aimed at reducing debt, spending wisely and many other aspects of your financial life.

Becoming financially literate and responsible is a team effort, and Northeast Security Bank looks forward to help you becoming more informed about the various aspects of your financial life.
Tags:
Financial Literacy Month