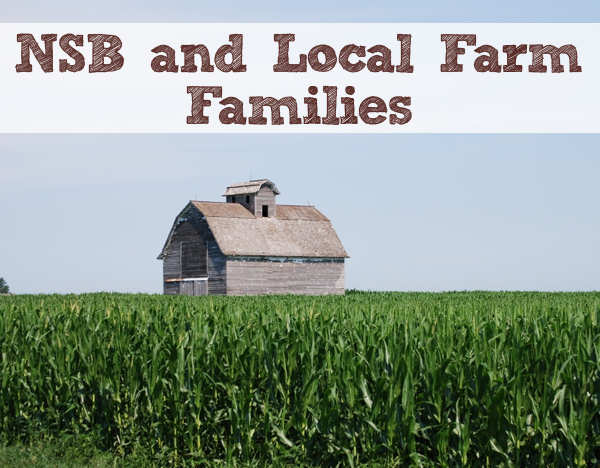 Spring, specifically late April and early May, brings a great deal of excitement and anticipation to our communities and the rest of Iowa. Corn and soybean planting seasons are the beginning of a time that results in billions of dollars in revenue for the entire state. With much of our local economy resting on an agricultural foundation, it is critical for our local farmers to have the equipment and supplies necessary for the best crop production. That's where Northeast Security Bank comes in.

Simply put, we know agriculture in Northeast Iowa. Many of us grew up on farms as part of farm families that have been in this area for decades; many of our staff members that work with agricultural customers still live on farms themselves. The relationships we've built with local farm families are about more than just being where you keep your money or service your loan. In our eyes, each farm family we work with is a success story in the making, another chance to help a hard working family achieve their financial and life goals.

Whether your agricultural banking needs are basic or a little more complex, Northeast Security Bank has a solution.
Personal and Interest Checking– a variety of accounts with different benefits; you work hard, so why shouldn't your money?
Ag Loans– our ag lending officers listen to your unique needs and provide you with loan solutions tailored to your situation.
Debit Cards, Credit Cards and Online Services– the convenience these services provide help you spend less time worrying about your finances and more time concentrating on your farm.

Many people may think we're in the banking business, but Northeast Security Bank is in the business of helping our customers succeed. We wish good luck to all of our farmers this season, and we're hoping for the best possible weather for a great yield!
Tags:
ag banking
,
ag financing
,
ag loans