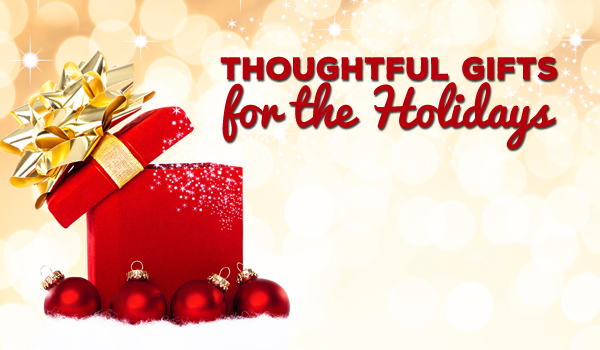 The holidays grow closer and closer every day! Still looking for the perfect gift for someone among your family and friends? Try one of these unique and creative ideas courtesy of Northeast Security Bank.
Tap the App store: If your gift recipient is app-happy, gift them a few new apps from the Apple store. Sent directly from your personal device, choose the "Gift This App" option to deliver it to another's iPad, iPhone, or iPod in a matter of moments.
Compile a memory bucket: For $5-$10, you can stuff a creative container (think lanterns, shower caddies, etc.) with snacks and trinkets that commemorate your relationship. Dollar stores, bargain bins, and thrift stores are perfect for padding this gift, as the goal is quantity and not quality of materials (although the memories they represent are top notch!).
Personalize a mug: Most dollar stores carry mugs that can easily be customized with the help of a Sharpie. Draw on a favorite quote, a lesser-known nickname, or an inside joke they wouldn't be able to find anywhere online. Stick it in the oven to bake for 15 minutes at 400 degrees to seal it on. Bonus points if you stuff the mug with packets of their favorite hot drink!
Whet Their Appetite for a Dinner Date: Rather than a gift card to a restaurant, gift a symbolic item promising they can redeem it for the real thing with you later. Do they love barbecue joints? Wrap up a bottle of their favorite sauce! Are they a fan of that Thai place down the street? Gift a jar of gourmet peanuts! They'll love the excitement of a two-part present.
Where you met: For friends and significant others, commemorate the first time you met with an inexpensive memento of that location. If it's a coffee thermos from the café, or a homemade pendant of the city where your paths collided, they'll remember the launch to your relationship every time they use it.
You don't need to break the bank to make your gifts matter. For an extra hand allocating your cash wisely, give our financial advisors at Northeast Security Bank a call!
Tags:
holiday gifts