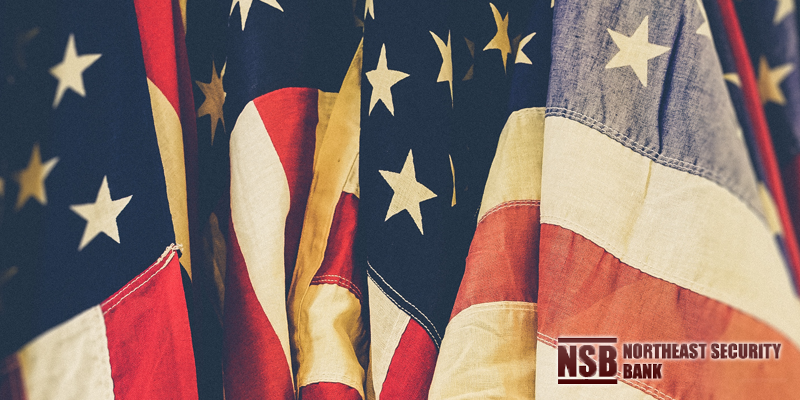 We at Northeast Security Bank are excited for another amazing county fair! This summer be sure to pack your sunscreen and enjoy a plethora of outdoor activities. With everything from 4-H & FFA Shows, to Grandstand Concerts, West Union will be the place to be this July! Be sure you stick to these key fair tricks to get the most out of your Fayette County Fair experience.
Check the weather. Ensure you're dressed properly for the day and bring sunscreen, umbrellas, or sunglasses when necessary.
Stay hydrated. Nothing ruins a great day like a heat related illness. Avoid this issue and drink water throughout the day.
Plan ahead. Check out the fair schedule to see which events peak your family's interests. You can join in on fun competitions, shows, and exhibitions each and every day of the fair if you like!
Wear comfortable shoes. With countless activities, and plenty of excitement, you'll want to explore everything the Fayette County Fair has to offer. Be sure your feet can keep up by steering clear of flip flops or heels and stick to walking-friendly shoes!
Soak it all in. The county fair happens only once a year, so savor the moments! Between the kids' contests, fair food, and incredible shows, you'll want to remember these days for years to come. Keep your phone and camera on hand to ensure you don't miss a beat.
Whether this your first Fayette County Fair or your 50th, Northeast Security Bank is excited to help you experience it! Plan out your family's finances before you go, with our convenient Online Banking! Ask us how to get started today.
————————————–
Schedule of Events
Tuesday, July 22
1:00 PM                                4-H & FFA Pet Show – Near Dance Pavilion
1:30  PM                               4-H & FFA Dog Show – Near Log Cabin
Tuesday, July 26
9:00 AM                               4-H & FFA Horse & Pony Show
10:00 AM                             Open Class Baked & Canned goods
                               Open Class Textile Judging – 4-H Building
                               Open Class Photography Judging – Floral Hall
                               Open Class Arts & Crafts Judging – Floral Hall
10:00 AM – 9:00 PM         4-H Building Open
10:30 AM                             Commercial Building Open
12:30 PM                             4-H & FFA Meat Goat Show
1:30 PM                               Open Class Flower & Plant Judging – Floral Hall
Open Class Grain, Fruits & Vegetable
2:00 PM                                Daily Story Hour at Schoolhouse
3:00 PM                                4-H & FFA Breeding & Market Sheep Show
5:00 PM                                Bake Sale of all Entries
6:00 PM                                Open Hog Show
                                                Beer Garden Opens
7:00 PM                                Watermelon Feed
                                                Queen Contest & Pie Auction – Grandstand
9:00 PM                                Karaoke by Ultimate Entertainment
Wednesday, July 27
8:00 AM                               4-H & FFA Swine Show
10:00 AM – 9:00 PM        4-H Building Open
10:30 AM                             Commercial Building Open
12:30 PM                             4-H & FFA Poultry Show – Round Barn
1:00 PM                                Antique Shaving Program followed by Cookie and Lemonade at Log Cabin
2:00 PM                                Daily Story Hour at Schoolhouse
3:00 PM                                4-H & FFA Rabbit Show – Round Barn
6:00 PM                                Bill Riley Talent Show – Dance Pavilion
7:00 PM                                Calf & Chicken Scrambles, Mutton' Bustin and 1,000 Free Burgers in Horse Arena – Freewill Donation
Thursday, July 28
9:00 AM                               4-H & FFA Beef Show
9:30 AM                               4-H Hosts Day Camp – Preregistration required, call 563-425-3331
10:00 AM – 9:00 PM        4-H Building Open
10:30 AM                             Commercial Building Open
11:00 AM-7:00 PM           Face Painting
12:30 PM                             Spelling Bee @ Schoolhouse
1:00 PM                                Nick's Kids Show
1:00 PM – 4:00 PM           Mr. Nick & Balloon Show
2:00 PM                                Daily Story Hour at Schoolhouse
4:00 PM                                Health Fair & Bike Blender
4:00 PM – 7:00 PM           Beer, Wine, and Cheese Tasting & Salsa Contest – Floral Hall
5:30 PM                                Fayette County Hot Day 5K Registration
6:00 PM                                Open Beef
6:00 PM – 9:00 PM           NAPA Show & Shine Car Show
6:30 PM                                Hot Day 5K Race Starts
7:00 PM                                Christian Concert – Freewill Offering
8:00 PM                                Beer Garden – Video DJ Tommy Friend
Shows All Day Dexter Braun – Log Carver
Friday, July 29
8:30 AM                               4-H & FFA Bucket/Bottle Calf Show followed by Dairy Goats
9:30 AM                               4-H Hosts Day Camp – Preregistration required, call 563-425-3331
10:00 AM – 6:00 PM        4-H Building Open
10:00 AM                             4-H & FFA Dairy Show
10:30 AM                             Commercial Building Open
11:00 AM – 7:00 PM        Face Painting
12:30 PM                             Spelling Bee at Schoolhouse
1:00 PM                                Nick's Kid's Show
1:00 PM – 4:00 PM           Mr. Nick & Balloon Show
2:00 PM                                Daily Story Hour at Schoolhouse
3:30 PM                                Kiddie Tractor Pull
7:00 PM                                GRANDSTAND – Corn Belt Clash Series
8:30 PM – 12:30 AM        Forgotten Highway – Beer Tent
Shows All Day Dexter Braun – Log Carver
Saturday, July 30
9:00 AM                               Blue Ribbon Dairy Show
Open Horse Show – games only
10:00 AM – 6:00 PM        4-H Building Open
10:00 AM                             4-H Style Show and Awards – Dance Pavilion
10:30 AM                             Commercial Building Open
12:00 PM                             Kiddie Calf Show
1:00 PM                                Clover Kids Graduation
2:00 PM – 4:00 PM           Band in Bandstand
3:00 PM                                4-H & FFA Achievement Auction & Log Carving Auction
6:00 PM                                Gates Open for GRANDSTAND Concert
7:00 PM                                GRANDSTAND – Easton Corbin with Special Guests Forgotten Highway
Following Concert – Forgotten Highway in the Beer Tent
Sunday, July 31
8:00 AM                               All Exhibitors Released
9:00 AM                               Tractorcade
1:00 PM                                GRANDSTAND – DEMO DERBY
1:00 PM – 4:00 PM           Post Fair Clean Up