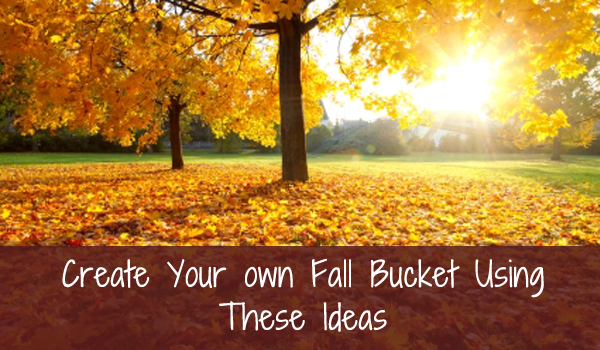 "I'm so glad I live in a world where there are Octobers." -Anne of Green Gables
Even though we aren't quite to October, we can't help but feel the start of autumn creeping up on us. Maybe you've felt it to: the distinct smell in the morning, the crisp bite of the cooler air.
Fall is an amazing time in Iowa, and we want you to experience it to the fullest. With that in mind, we've created a Fall Bucket List, a list of items that are essentials to experience from late September through November in Iowa.
Give it a read and start planning out your own bucket list for the fall!
Visit an apple orchard– there are two great options for this very close by. East View Orchard in Fredericksburg, and Apples on the Avenue in Nashua.
Bonfire– add that classic fall smell to your sweatshirt or jacket by having a bonfire with your neighbors and friends.
Tailgating– regardless of your athletic allegiance, tailgating is distinctly a fall activity. Get a group of friends together and have everyone bring something to help split up the cost.
Pumpkin patch– not only are pumpkins an essential for Halloween, but the make great decorations the whole season. You can also toast the pumpkin seeds for a delicious and nutritious snack. In Decorah, check out Pinter's Gardens & Pumpkins; for those who live in and around Sumner, Fredericksburg and Fairbank there are more than enough family farms who grow and sell pumpkins, so just ask around!
Jump in a pile of leaves– you used to love doing this as a kid, but just because you're grown up doesn't mean you can't join in the fun. Get the family together to rake the yard and take a break in the leaves.
Make apple cider– use the apples you got at the orchard to brew your own batch of homemade apple cider. This simple and cost-efficient apple cider recipe is easy to follow and will make you look like Martha Stewart in the eyes of your family.
Eat pumpkin pie– whether you decide to go homemade or buy a ready-made pie from the store, pumpkin pie is a fall essential that you don't have to wait until Thanksgiving to eat.
Friday night lights– Friday night high school football is as fall and American as you can get. Be sure to get out there this fall to cheer on your local high school team!
Corn maze– get lost in the stalks at Pinter's Gardens & Pumpkins in Decorah for a day or evening of fun.
Make chili– as the temperatures begin to drop, a hearty, hot dinner of chili is totally satisfying. Here are a bunch of different varieties to try depending on your taste preferences.
What other things would you add to the list? There are tons of fun things to do around our communities during the fall that won't have you breaking your budget. Try some of the above ideas to experience fall in Iowa while having a ton of fun at the same time!
Northeast Security Bank, Member FDIC
Tags:
fall bucket list