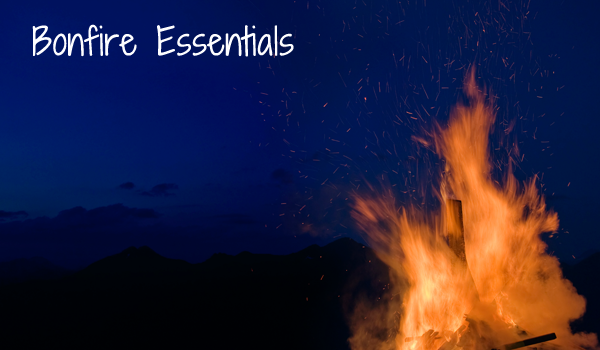 As we discussed in our last blog post, fall provides a number of experiences that are distinct to the season and to being an Iowan. One of the items on our Fall Bucket List was a bonfire night.
Living outside of major cities affords us and those in our community more freedom to have a bonfire. Whether you're looking to have a huge, raging bonfire or smaller fire, there are some essentials you should bring along aside from what you'll need for the fire.
Take a look through our list and see what all you would add.
Background music– wherever you hold your bonfire night, you'll definitely want some tunes to set the atmosphere, whether you want something more mellow for a relaxed night or more upbeat music for more of a party feel.
S'mores supplies- when the fire begins to die down, break out the marshmallows to make s'mores. Be sure to bring straightened out hangers, graham crackers and chocolate too.
A cooler for beverages– a true bonfire last for awhile, so be sure to have a cooler or two full of beverages to keep your thirst quenched as the sun sets.
Lanterns and flashlights– because sometimes the light from the fire isn't enough.
A lawn chair or two– just in case there aren't enough logs or benches for everyone to sit on.
A few cozy blankets– for sitting on the ground or wrapping around you on a particularly cold night.
A first aid kit- while bonfires are meant to be fun or relaxing, there are also a lot of ways people can get hurt. Be prepared with a first aid kit.
Corn Hole (Bags) boards- c'mon, it's Iowa in the fall. It's practically a sin to have four or more people together without having Corn Hole available to play.
What would you add to the list?
If you're planning a bonfire night of your own, be sure the above items make your list of essentials. Above all else, be sure to stay safe and have a great time!
Northeast Security Bank, member FDIC
Tags:
bonfire essentials