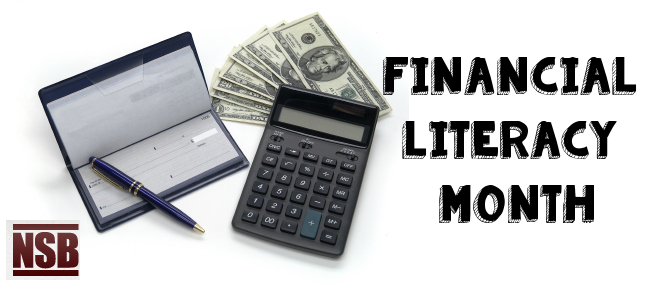 April is Financial Literacy Month and Northeast Security Bank wants to bring you little known financial facts. Today's blog will provide interesting information that you probably didn't know before. Northeast Security Bank is your hometown financial institution offering helpful banking information and financial services.
Little Known Financial Facts:
You don't have to use your bank's ATM to deposit a check. As technology continues to advance, you no longer have to use only a Northeast Security Bank ATM to deposit a check. Remember this if you're ever on the go and need to deposit the money into your account and you're out of town.
There are more benefits to the Friendship Club than just friendship. Besides making lifelong friends, the Friendship Club includes a wide array of amenities. From copying services to free debit/ATM cards, our Friendship Club is ideal for anyone 50 and older looking for a great group of people to be friends with.
Online Banking can save you time. In the on-the-go world we live in, convenience can make life much simpler. Instead of having to go into the bank to transfer money between your accounts, you can use online banking from the comfort of your own home. It's ideal for travel, living elsewhere for college, or for convenience.
There is no federal law regulating what credit card companies can charge for interest. Before signing up for a new credit card, read the fine print to see what the interest rate is. Northeast Security Bank offers a Visa credit card. This card can be used anywhere and there's no gimmicks.
Northeast Security Bank wants you to be financially literate throughout April and every month.  Come to us for your personal loan, mortgage and all banking needs. Contact us today to see how we can help you succeed financially.
Tags:
Best Financial Advice
,
finances
,
Financial Literacy Month