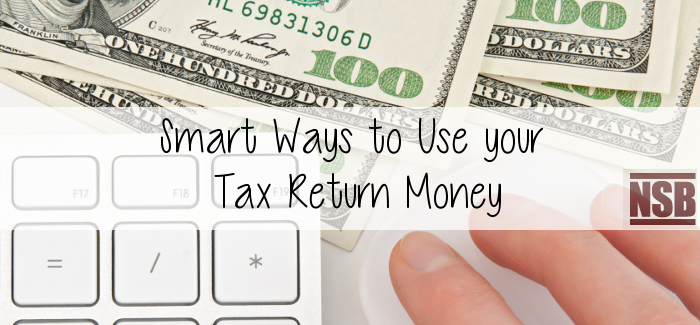 It's tax time again and you may have a tax return coming your way within a few short weeks. It may be tempting to splurge with your return money by going shopping or spending the money on unnecessary items. Although these options seem exciting, Northeast Security Bank has some realistic ways for you to spend your tax return money.
Smart ways to use your tax return:
Build an emergency fund- whether or not your family already has an emergency fund, it's never a bad idea to add more money to it. An emergency fund can help your family in any time of need. Keep the money in a money market account so it is easily accessible, yet still earning interest.
Pay off credit card debt- credit cards typically carries higher interest rates, so it is best to make paying them off a priority. Paying your credit card off now can help you avoid paying hundreds of dollars in interest.
Contribute extra to your retirement savings- it's never a bad idea to contribute money to your future savings. The investment service professionals at Northeast Security Bank can help you decide what is best for your retirement savings.
Save for a family vacation- a vacation is always well deserved, so why not start saving now? If you had plans to take the family to Disney World or the beach this summer and you've already booked it, pay some of your tax return towards the vacation.
Pay a little extra on your mortgage- your tax return can help pay off the mortgage a little sooner than expected. You will save on interest whenever you contribute a little more to the mortgage payment.
Northeast Security Bank encourages you to responsibly spend your tax return. If you have questions about our investment services, savings accounts, or credit cards, contact us today.
Tags:
Responsible spending
,
tax return
,
Tax Season